Philosophy: Our advice is your added value
At CHROMINOX we are convinced that added value for our customers starts with personal advice and care. For us, good service, personal discussions and being very easy to reach are the foundation of the way we work. Understanding the customer, knowing what they are talking about, taking the time for individual issues – all of these are often in short supply in an industry in which everything has to be delivered "just in time".
At CHROMINOX we are different. With us you won't end up with your call in a queue, because we will always look after your needs personally. We know that every customer has their own special requirements and concerns, and needs different materials or products. Our services are precisely tuned to these, and we will realise your individual wishes when it comes to stainless steel and special-purpose materials. In addition, we take care of all the necessary links in the chain, so our customers receive customised solutions from a single source.
At CHROMINOX you will have a single contact who is there for you from start to finish, speaks your language and understands you, and knows the products and specialist terminology in the sector inside out.
For us, providing high quality on attractive terms is a matter of course, and thanks to our excellent network of associated manufacturers, factories and suppliers we can respond very flexibly to your wishes.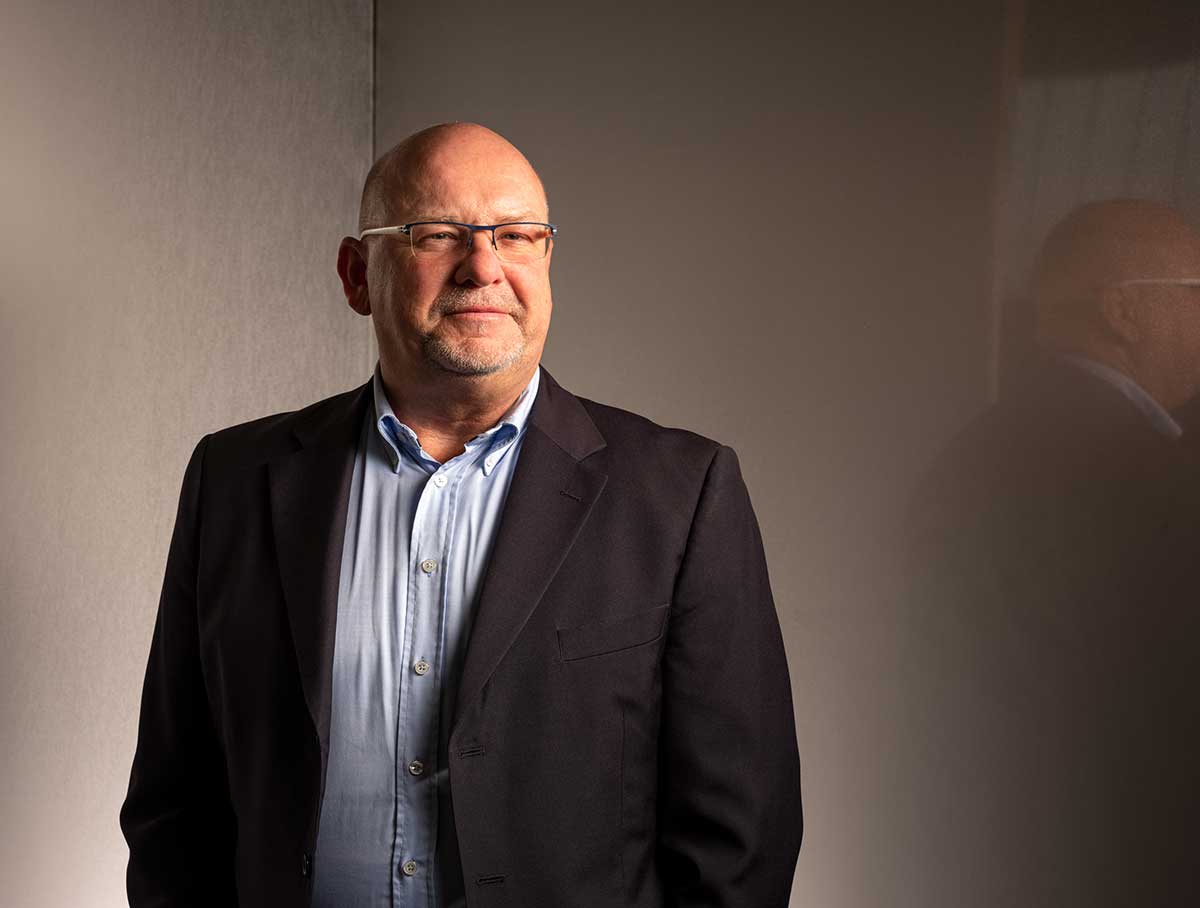 "The strengths of CHROMINOX rest on our personal contact with the customer. We speak the same language and know exactly what the customer means. So we can deliver what you want promptly and smoothly, providing added value that is worth its weight in gold for our customers."
A passionate entrepreneur
Michael Eschner, the founder of CHROMINOX, know what he is doing and what he is passionate about: for over 35 years his grand passion has been steel products in every imaginable shape, form and size. The properties and wide variety of uses for stainless steel and other steel products have always fascinated him, and it was clear that he wanted to work in this area. So Michael Eschner gathered experience in various companies and got to know different areas of the steel sector.
After occupying several management positions, he decided to go it alone with CHROMINOX, and on the basis of his decades of experience he founded a company that focuses not only on expertise in its industry and quality, but also on personal contact with the customer.
Michael Eschner and his team look forward to your call.